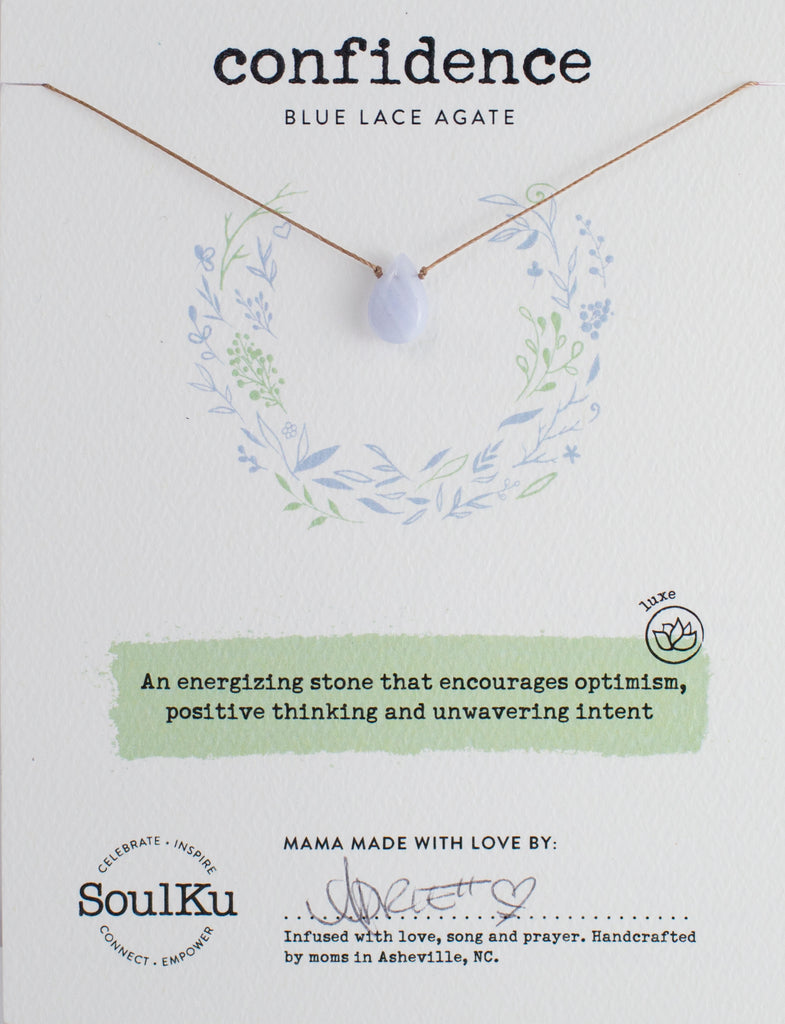 Details
Each stone holds its own meaning. A perfect gift for a friend or for yourself! Handcrafted in the United States.
Each necklace measures 16" strong nylon cord with a 2 1/2" sterling silver extender and lobster claw clasp. 
Amethyst - Healing:
A powerful stone that amplifies inner peace an the healing of mind, body and soul
Blue Lace Agate - Confidence: an energizing stone that encourages optimism, positive thinking and unwavering intent
Chalcedony - Balance - A nurture stone that brings the mind, body, emotions and spirit into harmony
Green Amethyst - Heart Opener - Awakens the heart to the frequencies of love and compassion and enhances the connection to all things
Green Onyx - Bereavement - A soothing, supportive stone that helps to comfort and heal the hear after a great loss

Iolite - Live your dream - Helps to harness the power of your imagination, catapulting you into living the life of your dreams.
Labradorite - Transformation: a supportive stone for times of change that imparts strength and perseverance 
Lapis Lazuli - Clarity - A grounding stone that deepens discernment, clarity and wisdom
Rainbow Moonstone - Sisterhood: a touchstone of comfort, celebration, empathy, forgiveness, humor, affection, generosity and love
Rhodonite - Self Love - Activates confidence, self love and well being